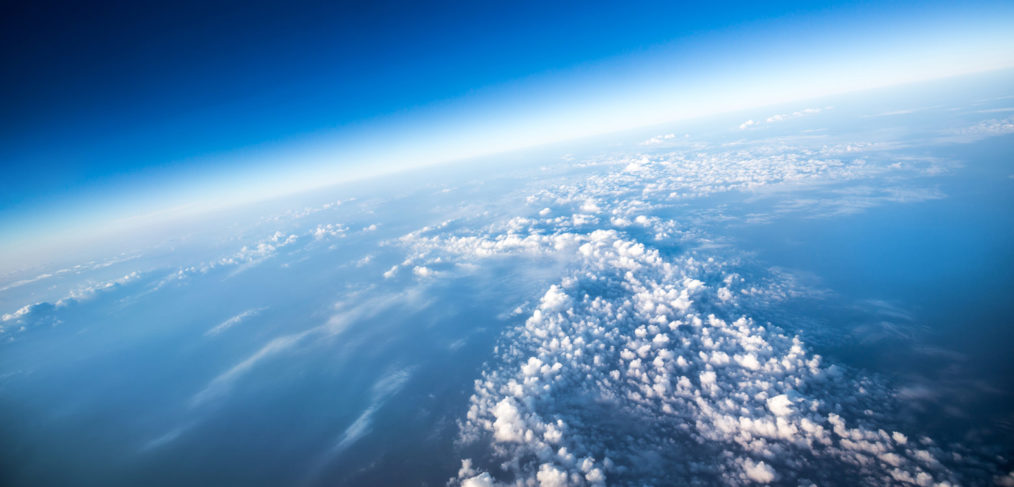 The VTS team is happy to announce the release of VTS 3.3 ! This version is called "Ozone" as a reference to the IASI-NG project that will contribute to weather forecasting, pollution monitoring, and climate research. VTS is involved in the validation process of IASI-NG as a support for CNES experts during instrument tests campaigns. VTS connectivity and extension capabilities have proven to be effective for implementing use-cases such as real-time telemetry decode, convenient scenario definition and human-readable data visualization.
What's new ?
To see the complete list of features, improvements and bugfixes included in VTS 3.3 please read the full changelog.
Wavefront OBJ support and new 3DS loader
The Wavefront OBJ file format is now supported for satellite and component 3D models. A new 3DS loader is also available and can be used in case a 3DS model is not displayed correctly using the default default 3DS reader (see "Force legacy 3DS reader" property in Celestia initial states).
Auto-arrange client windows
Window manager options have been improved in order to arrange multiple windows at once.

Project entities and states filters
New filters allow you to find a specific VTS project entity (such as a satellite or region) or scenario state.
Use Ctrl+F to focus the filter filed and enter a keyword or a RegExp expression (Perl-like pattern).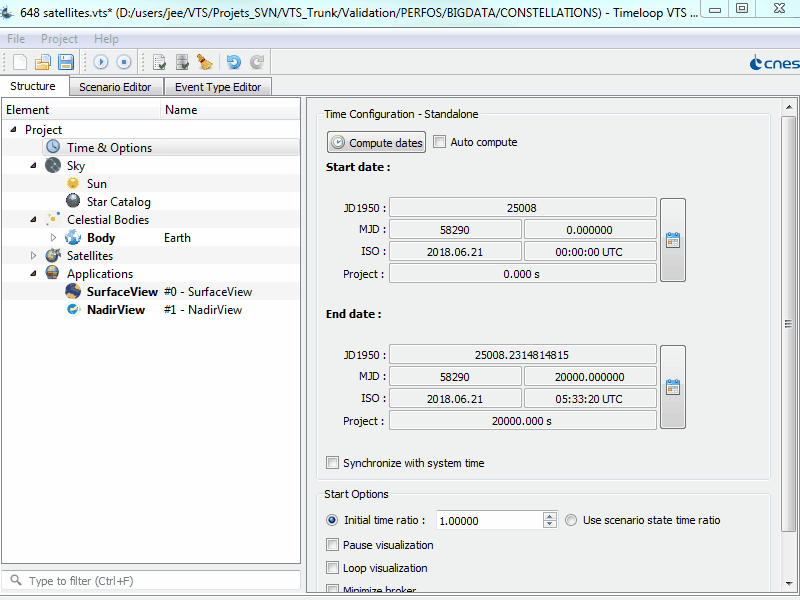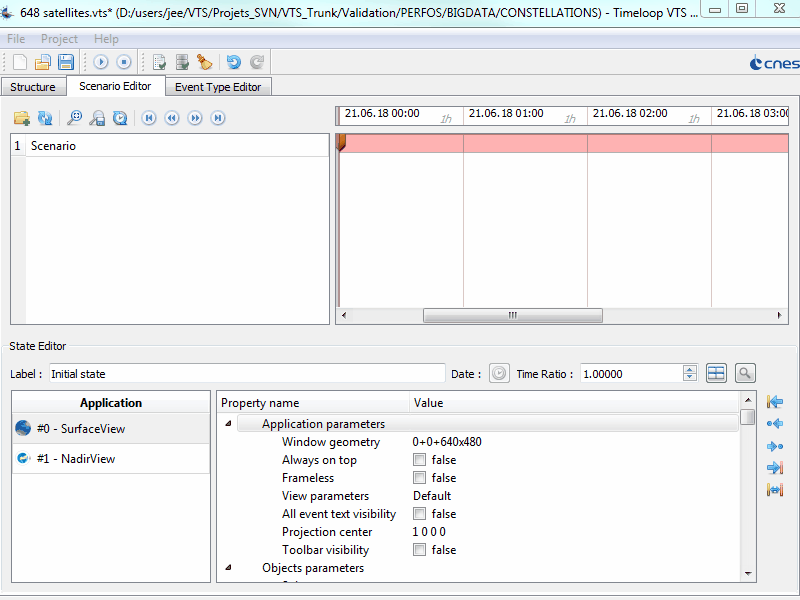 PrestoPlot upgraded
VTS is now shipped with PrestoPlot v18.07 including new features and bugfixes (full changelog available directly in PrestoPlot : "Help" menu / "Version History").
Contact us !
As always we are interested in your feedback to keep improving VTS.
Take a look at our contact page to send us any comment, suggestion or question you might have.