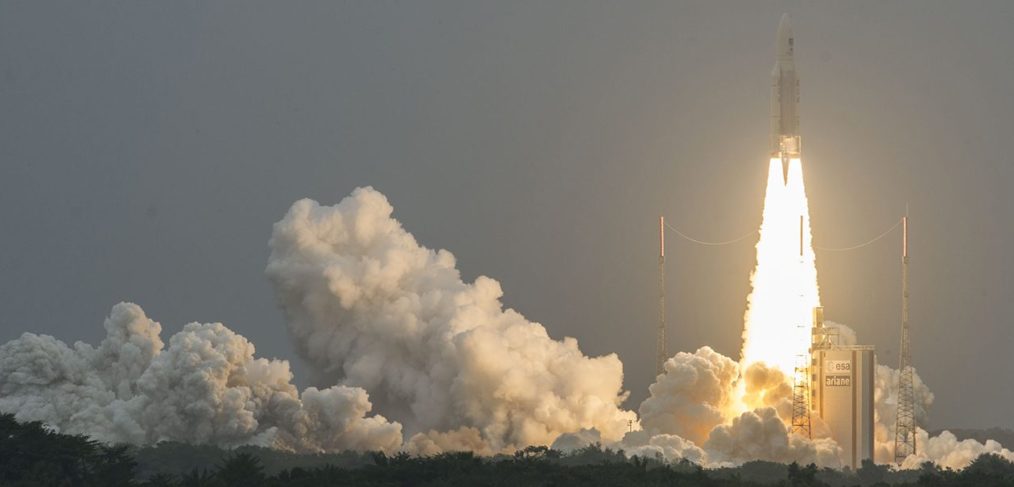 We are very pleased to announce that VTS 3.1 "Kourou" has just been released and is available for download.
What's new ?
VTS is now based on Qt5
A lot of work has been put into porting VTS from Qt4 to Qt5. This opens the door to further improvements and shows that VTS is looking towards the future. This also means that VTS will no longer be released for some old platforms although support will continue to be provided.
Recommended platforms for VTS 3.1:
CentOS 7 64 bits
CentOS 6 32/64 bits
Windows 7
WMTS/WMS support
WMTS (Web Map Tile Service) protocol has been added for tiled maps. A new wizard helps in defining WMS/WMTS URL adresses.
Orthodromic measurements
SurfaceView now provides a set of tools for measuring orthodromic distances (also called great-circle distances). This includes three main modes:
Simple Mode (F6 key): point to point measurements
Chained Mode (F7 key): the end point of a measurement becomes the beginning point of the next one
Central Mode (F8 key): all measurements are done from a central point (see image below)
An interesting feature that can be used in any of the previous modes is the ability to make POI-to-ROI and ROI-to-ROI distance measurements. By using using Shift+click over an ROI, the shortest distance from the region boundaries to the cursor is displayed. Measurements can also be direction-constrained using the Alt key.
Satellite-Station visibility
VTS 3.1 "Kourou" introduces some new features related to the geometrical visibility between a satellite and a ground station targeting its altitude.
SurfaceView: geometrical visibility links are displayed between satellites and ground stations
Celestia: new 3D cameras were added

View from Satellite (to Ground Station)
View towards Satellite (from Ground Station)
And more…
To see the complete list of features, improvements and bugfixes included in VTS 3.1 please visit the changelog.
We want to hear from you !
As always we are interested in your feedback to keep improving VTS. Take a look at our contact page to send us any comment, suggestion or question you might have.
You are also welcome to share your screenshots or videos so we can publish them in the website.
We hope you enjoy this release and we wish you a pleasant and productive experience with VTS.